Mortar Hoses & Nozzles
Madewell offers equipment for shooting mortar by hand, such as mortar hoses and a variety of wet mix shotcrete nozzle sizes and configurations.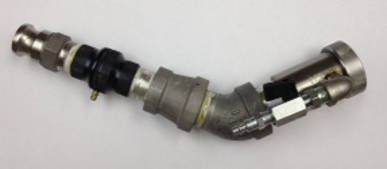 Medium velocity wet mix shotcrete nozzles are the most common nozzles used with Mainstay mortar mixing and pumping equipment. These nozzles increase production and provide the smoothest finish, but they require more air volume to operate properly.

Low velocity mortar nozzles nozzles have a lower velocity compared to larger shotcrete nozzles, but they also require less air volume.
Mainstay Mortar Spinner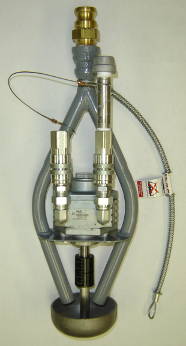 An alternative method to applying mortar to round structures such as manholes is through the use of the Mainstay Mortar Spinner. This device provides uniform application thickness and reduces material consumption and waste.
Features & Benefits:
Increases productivity versus conventional hand spray

Reduces the amount of time personnel are in the structure

Increases the velocity at which the restoration mortar is applied, which increases bond strength

Provides enhanced application uniformity resulting in reduced material usage and finishing time
Mortar Spinner Specifications:
1.75 horsepower air motor requires 75 cubic feet per minute at 100 pounds per square inch

Centrifugally apply cementitious mortars to 6 foot diameter structures
Mainstay Hose Puller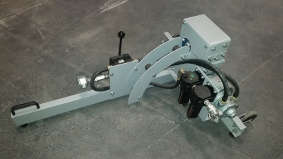 Manholes as deep as 50 feet pose a unique challenge from the standpoint of accessibility. Madewell Products offers the Mainstay Hose Puller to address this challenge by mechanically lifting and lowering the spinner by the mortar hose. The unit requires only a single operator.