The Mainstay Composite Liner is often used in a variety of applications:
Brick and concrete manholes

Lift stations and wet wells

Wastewater treatment plant headworks

Clarifiers

Digesters

Sumps

Sewer pipe

Trenches

Paper mills

Chemical processing plants
The following are photos of an application of the Mainstay Composite Liner at the San José Wastewater Treatment Plant in San José, CA: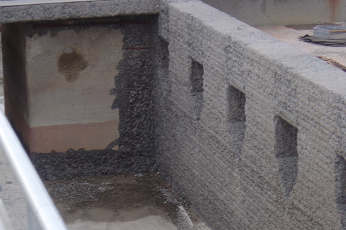 Deteriorated concrete clarifier after preparation to remove a failed existing thin film coating.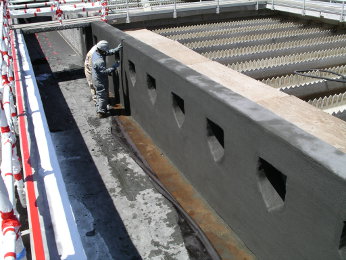 The same surfaces after restoration with Mainstay ML-72 Sprayable Microsilica Restoration Mortar. This high strength, low shrinkage mortar can be applied at thicknesses up to 5" in a single or multiple passes, returning the structure to its original strength, shape, and appearance.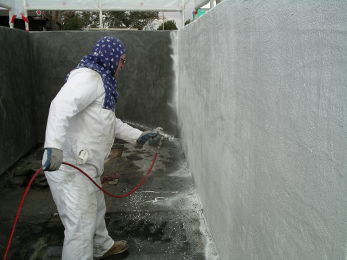 Immediately after the ML-72 Mortar has been finished, .125" (125 mils) of Mainstay DS-5 100% Solids Epoxy Coating is applied. This high strength, 100% solids (no solvent) corrosion barrier protects the structure and prevents further corrosive deterioration.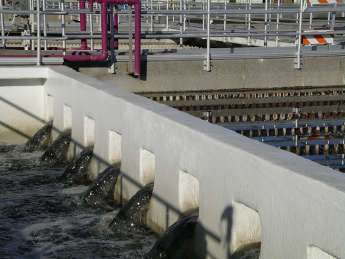 This structure was rehabilitated in 2004. It is still in service today.